Joy Levien
I am so happy with Sonya's very hard work
---
Mrs. Rita Goldman
One of the best things I did in my life
---
Mr. Milton
Pleasure to do business with you
---
Betty Parker
Absolutely will recommend you to my friends.
---
Jan Jason
Sonya gave me peace of mind on such an enormous job.
---
Mr and Mrs. Coby
Thank you Sonya for a smooth process!
---
Abbey Rich
Professionalism and Efficient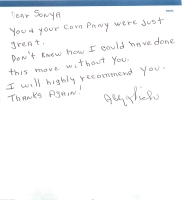 ---
Adrienne Lent
Efficient & Kind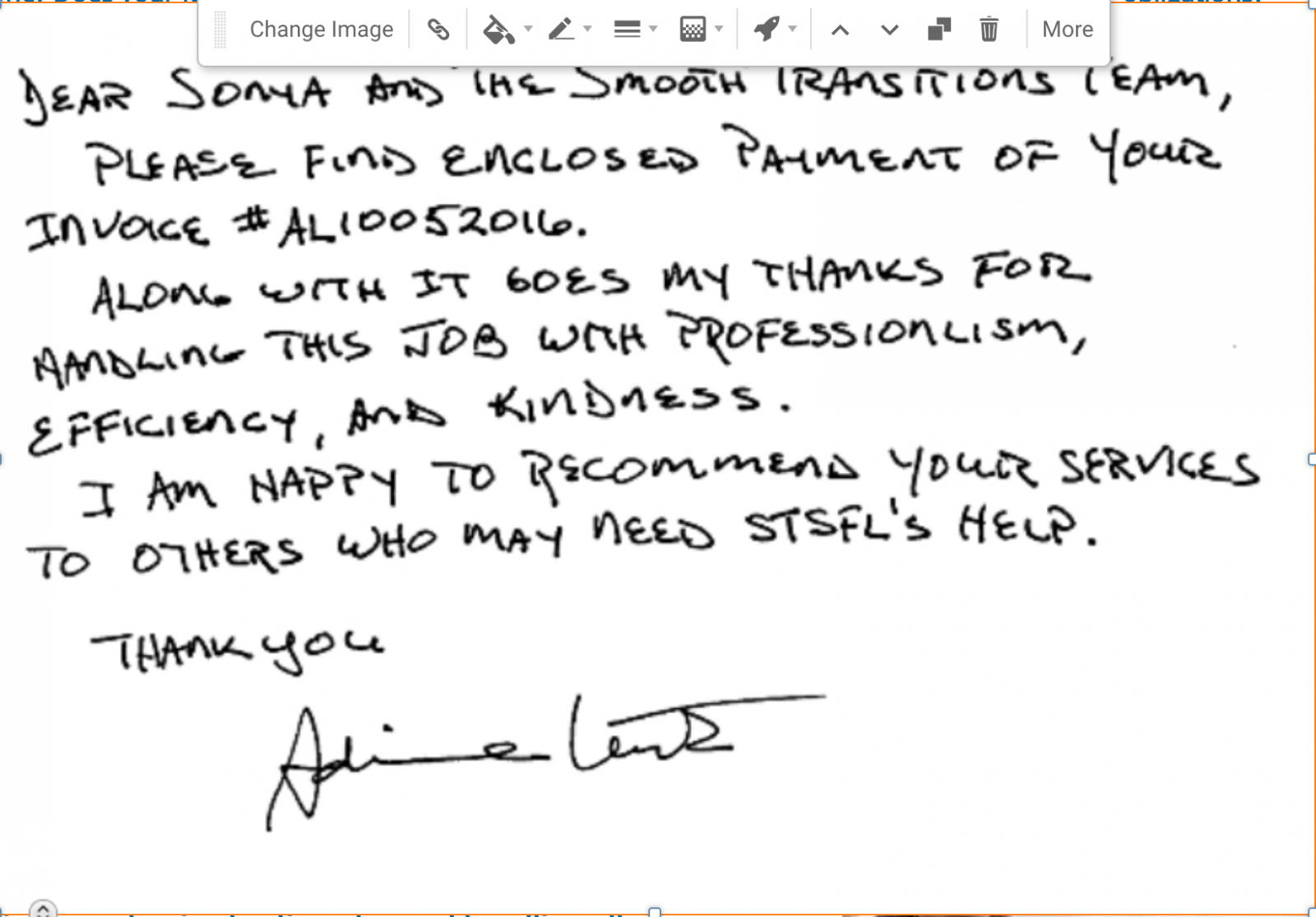 ---
L. Stone
Efficient, Detailed Oriented & Compassionate
From our very first meeting, in an emergency situation, you were efficient, detailed oriented, compassionate, professional, and clear in your communications with me and all the people you contacted on my behalf.
I cannot contain myself to only circling numbers from 1-5 on your client comments sheet. The truth of the matter is you out performed every one of the categories listed!
---
Marshall Naiditch
Would Have Been Lost Without You
Thanks again for everything, Sonya. I would have been lost withouth you, but you already know that.
---