My Smooth Transitions Story
Like most things great, it started by filling a need.
Owner, Sonya T. Long, SMM~C, is a Senior Move Manager (SMM) trained and licensed by Smooth Transitions founder Barbara H. Morris and a Senior Move Manager - Certified (SMM~C) by the National Association of Senior and Specialty Move Managers (NASMM).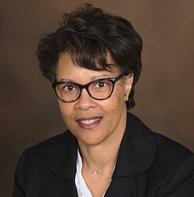 Sonya can help you and your family through the difficult process of downsizing and moving. Sonya learned firsthand what it takes for seniors to make a move: in 2005, she provided Senior Move Management services to her parents when they relocated from Pennsylvania to South Florida to be near Sonya and her sister for support and assistance. Her parents had lived in their home for 44 years and moved from a 2-story, 4 bedroom home with an attic and basement to a 1 bedroom condo in Margate, Florida.

Sonya is a former Certified Senior Advisor (CSA) and a former certified Project Management Professional (PMP), was a Software Engineer and a Research and Development Project Manager. Sonya graduated from Robert Morris University, and moved to South Florida in 1984 to work for IBM and later for RadiSys Corporation. In 2010, Sonya decided to apply her project management skills and personal experience to pursue her passion of helping seniors with their transition to new living arrangements.